1.Why did you decide to join our team of artists?

When I found your website, I was only just beginning my adventure with POD (product on demand) services. Straight away, the  LH platform arouse my interest with its vast clothing assortment, transparent settlement system and, most importantly, it allowed me to develop my own brand. It was really something – a knowledge that clothes decorated with my artwork will be worn all over the world. Products made with the LH platform create a feeling of freedom in fashion, originality and an independent style. I like to wear them myself, they are very comfortable.

2.Do you prefer to draw, design, take photos or write? What defines you most as an artist? What do you feel most comfortable at?

Many years ago I expressed myself through writing, I even published a poetry book. The next phase was drawing. Currently, I dedicate my time to photography and graphic design. Each of those arts has shaped me as an artist.

3. Is graphic design your hobby or paid work?

Yes, it is certainly my hobby. I hope it will become my profession in the future. I am addicted to creating :) My head is full of new ideas, which I transfer onto electronic paper. I love creating different designs – from animal graphics, to floral prints, geometrical shapes, maps of the world and urban themes.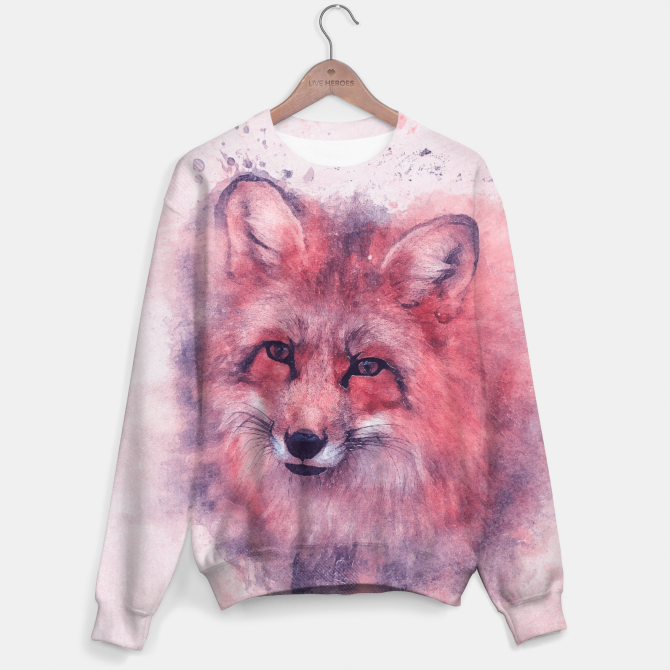 4. Indeed, many of your designs depict cities such as London, Prague and Kraków. What makes you choose this theme?

City images are one of my favourite themes, but they are labour- and time-intensive. You need to think about the structure of such images, choose the most easily recognisable architectural pieces and create their visual representation. Why those cities? Kraków – because I live here, Prague and London – because I've been there. It is easier for me to create visual panoramas of cities which I have visited.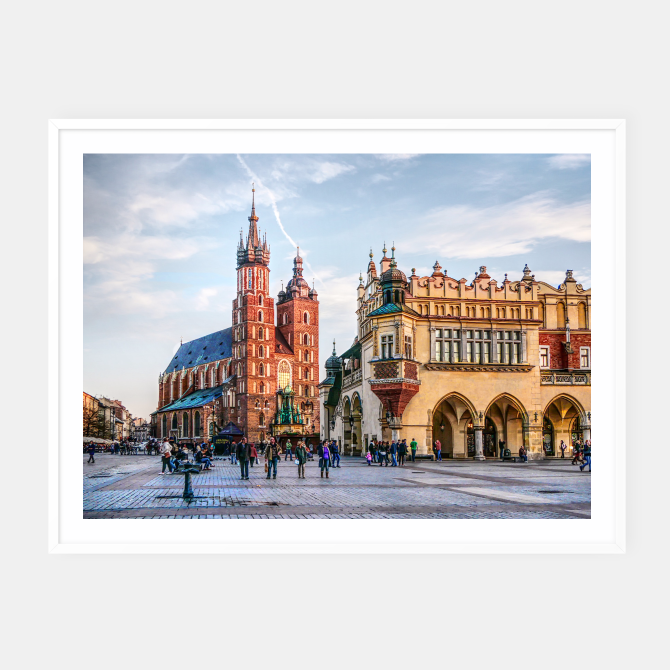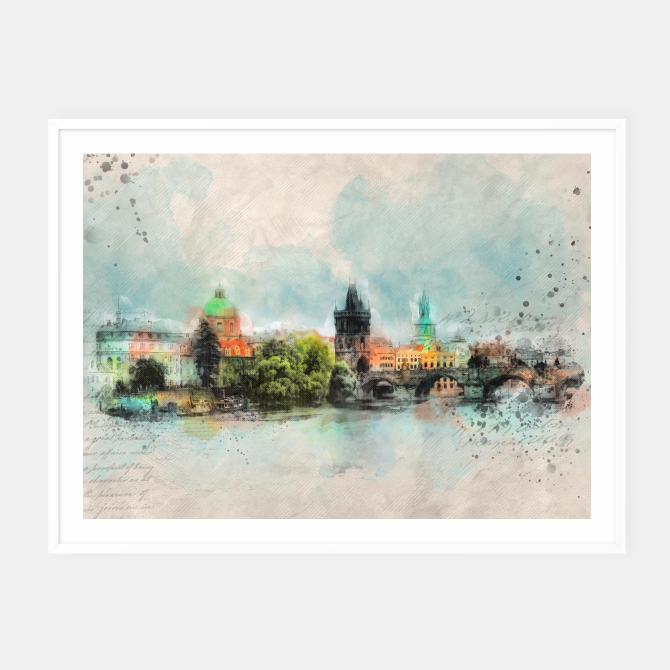 5. How did your adventure with graphic design start?

From cat and eye designs. Later I created esoflowizm – a style based on chaotic lines which ultimately create a legible image in blacks, whites and reds. I worked on such graphics for many years. When I gained experience with working in graphic design and photo editing software, my skillset expanded significantly – I took up computer graphics and photography.

6. Tell us how you create. Do you have a routine, a set time and place?

I usually design graphics in the evenings or at night – that is when inspiration strikes :) I create at my desk, on the computer or on paper, depending on what I'm working on. During the day I usually take photos, which I later sort to choose the best ones, which go into post-production.

7. As we can see on Live Heroes, urban images are not the only popular theme among your designs, there is also a lot of interest in your animal portrait products.

Animals always look good on clothes. I like taking photos of them, especially of cats and dogs, which is why there is a lot of them in my collection. Animal portraits are later edited to ensure that they look their best on clothing.

8. What are the benefits of working with Live Heroes?

It's benefits all round – not only can I publish my work on your clothes, but at the same time I am able to earn on my hobby. In addition, I can count on your help, you take care of promoting my products, make promotional campaigns. What more can a person want :)

9. What advice would you give to new artists on Live Heroes?

Be brave in expressing yourself :) Let others wear your artistic visions. Fashion is never going away – there will always be a demand for new designs.